Edward and Bella Cullen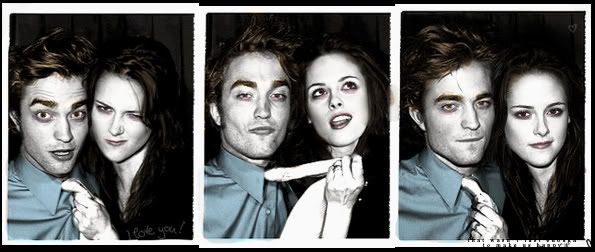 Breaking Dawn (4th installment of the Twilight series) is my favorite of the books so far. I started reading it last night and I'm really enjoying it and hoping that it ends happily ever after.
fingers Crossed. Thanks, Allison for getting me started again!
FYI-
I love me some Robert Pattinson
Kristen Stewart... not so much. She better hoan those acting skills and bring it in New Moon.