I just have to say...
THAT I AM IN LOVE
with
LADY GAGA!
I have both her CD's... I listen to them in the car, at work, when I'm cleaning house... her music makes me Dance, Laugh, Smile, and gets me moving! :) My favorite song of hers is Speechless. My favorite Video is Bad Romance. My favorite BEAT song is Teeth.


I WILL I WILL see her in concert next time she comes to the ATL. You in Rebecca?
I also WILL be glued to my computer screen this evening to watch her debut video for Telephone featuring Beyonce. I have been following the behind the scenes pics and the costumes are outrageous!
She is CRAZY!!!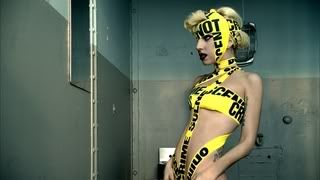 ********************************************************************
Now, my other guilty pleasure... here is the Official Trailer for ECLIPSE:
I cannot WAIT until June 30th! AND hopefully, I'll feel good enough to throw another TWILIGHT party- that was a fun night.
********************************************************************
In Baby News:
I'm 11 weeks now and my next appoinment is Monday. I cooked and ate my first real meal last night. I am starting to feel better... hope it lasts. I'm on my lunch break and in the microwave is dinner from last night... its calling my name. :)