To all my Preggy friends:
Here is a money saving way to purchase THE BEST stretch mark cream there is!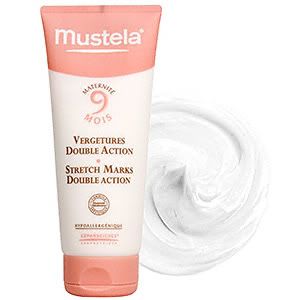 Right now at Bath and Body Works
they're having a sale on the Mustela brand strech mark creams!
Buy one Get one 50% off
Then use this promotional code I found online: SALE40
to get $10.00 off your $40.00 or more purchase.
(HURRY promotional Code Expires June 29th)
I purchased $68.00 worth of creams for 42.50 (not including SandH or Tax)
BTW- I'm pretty sure this is the same stretch mark cream Kendra Wilkinson was rubbing all over her baby bump on her reality show "Kendra." I can't be 100 percent positive because the bottles were blurred... but, it sure looked like the Mustela bottle.
Happy Rubbing!